Less pain, more gain after exercise with beetroot juice
Drinking beetroot juice after exercise reduces muscle soreness and helps your muscles recover, according to new research from Northumbria University, published in this month's European Journal of Applied Physiology (EJAP). The authors suggested that the nitrates and betalains in beetroot juice, which have been shown to act as antioxidants, might have aided exercise recovery by preserving muscle function and reducing inflammation.
Read more here
Love it!
Try this brand new range of beetroot juices – including beetroot or beetroot and cherry.
Beetroot juice is full of powerful antioxidants and nitrates, boosting stamina and endurance (the secret of high performance athletes!), and our unique filtration method allows for a desirably smooth taste! Both flavours are 100% natural, gluten-free, with no added sugars, artificial colours or preservatives.
To juice or not to juice?
Did you know that eating 200g of cooked beetroot provides the same health benefits as drinking 500ml of juice? So whether you are juicer or a snacker you can easily get your 5-a-day with beetroot!
Although it is simplicity personified, beetroot soup always screams of effort. Maybe it's the colour, or the rich ruby earthiness of it. To me, it's Norway in a bowl.

Sophie Dahl
The winner of our FB comp is @Rachel_K_Walker Congratulations and happy cooking! #LoveBeetroot https://t.co/hf3ISxEHD3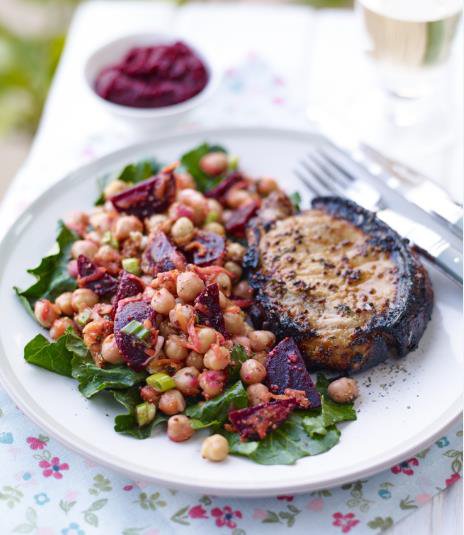 Beetroot is either loved or hated – mostly the latter I suspect, because in this country people have a surfeit of it doused in strong vinegar. But its lovers know of its earthy charm and delicious but distinctive flavour.

Delia Smith
Love Beetroot rainbow salad

Different colours in fruit and veg signify different nutrients, so 'eat the rainbow' with this fresh, colourful salad for a healthy boost to your daily nutrient intake. Full of flavour thanks to the infused beetroot and with added crunch from the peppery radishes and peppers and mange tout, this salad is delicious served with smoked salmon.