Sweet chilli beetroot and potato mash served with steak

With its hot pink hue and fiery beetroot kick, this lavish mash recipe won't fail to impress, especially when served up with fillet steak and fresh green veg. A great winter warmer, whether indulging alone or sharing with friends.
Reduce risk of osteoporosis 
Beetroot contains the mineral silica. This helps the body to utilise calcium, which is important for musculo-skeletal health and reducing the risk of osteoporosis.
To juice or not to juice?
Did you know that eating 200g of cooked beetroot provides the same health benefits as drinking 500ml of juice? So whether you are juicer or a snacker you can easily get your 5-a-day with beetroot!
In spring, it is said, a young man's fancy turns to love. In autumn, the chef's fancy (whether young or not) turns to the fantastic seasonal produce on offer: root vegetables, game, orchard fruits, truffles, mushrooms. And beetroot. Because beetroot can be a very exciting ingredient. I prize its vibrant red-purple hue (though it comes in a variety of colours) and its sweetness and extraordinary earthiness.

Heston Blumenthal
This is what we're eating tonight #FridayFeeling #pizza https://t.co/nVk0ZRRP7B https://t.co/nVk0ZRRP7B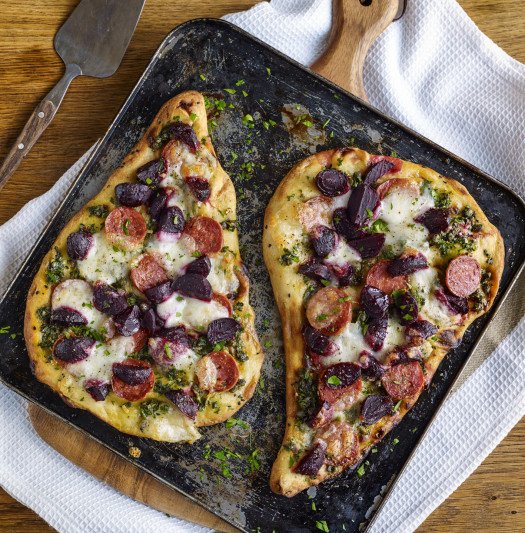 Beetroot is sadly misunderstood and, when cooked from fresh, it can be amazing. This honey-sweet crimson beauty makes amazing iron-rich salads and soups.

Valentine Warner